In 1987 Paula Abdul met Ariel Glaser on the set of the movie, "Running Man" starring Arnold Schwarzenegger.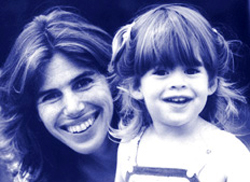 Ariel's father was the director.

While on set, Ariel showed an interest in the dancers that Paula was working with on the film.

She was only 7 years old when she died from AIDS in 1990. Because of this, The Pediatric AIDS Foundation grew through the efforts of Ariel's mom, Elizabeth.

In 1991 Walt Disney Records partnered with The Pediatric AIDS Foundation to release "For Our Children," a collection of lullaby's for children.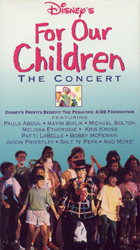 All profits made from the album benefit the Pediatric Aids Foundation.

Paula Abdul joins a star-studded cast of celebrities on the "album of a lifetime" to benefit the organization.

Paula contributed the song, "Good Night My Love", which was written and produced by Don Was. The song can also be found as a B-side on Paula's "Will You Marry Me?" single.

Paula Abdul also contributed to "For Our Children- The Concert" by recording the classic "Zip-A-Dee-Doo-Dah" and created a music video for the concert which also starred children infected with the deadly virus.

The Pediatric Aids Foundation also published a book which contained the lyrics to the lullaby's sung on both albums.

Originally published by Walt Disney Records, Rhino Records re-released the album as "For Our Children: 10th Anniversary Edition" on October 19th, 1999.

To make a donation or to learn more about The Pediatric AIDS Foundation, visit their web site at www.pedaids.org