"I'm Just Here for the Music" is a dance-pop song by Paula Abdul. The single followed Abdul's 2008 comeback hit "Dance Like There's No Tomorrow". The song was written by Danielle Brisebois, Wayne Rodrigues and produced by Oliver Leiber who helped to create Paula's debut album Forever Your Girl and samples Indeep's 1982 single "Last Night A DJ Saved My Life".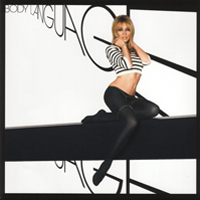 The song was originally an unreleased track recorded during sessions for Kylie Minogue's ninth studio album Body Language. Kylie's version leaked online in 2008.

Kylie told Entertainment Weekly that she was okay about Abdul's cover. She said: "That's just what happens with songs that are demo'd. I demo'd it, and it wasn't on my album."

Another discarded song Kylie recorded during the Boombox sessions, titled "Boombox", was also recorded by Abdul and was intended to be the follow-up single to "Dance Like There's No Tomorrow".

Boombox was instead used on Paula Abdul's Rah! Cheerleading Bowl show on MTV, and Abdul's version of Boombox remains unreleased to this day. In 2009, her official web site promised fans that signed up for a paid membership to her fan club a free download of the song, though it never materialized, much to her fans' disappointment. Radio DJ's John Jay and Rich were very supportive of the song being released as a single and even played an extended clip of it on their popular syndicated radio show.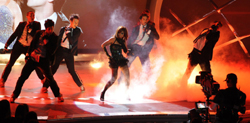 After Minogue used a remix of "Boombox" on her remix album of the same name, Abdul scrapped the commercial release of "Boombox" in favor of "I'm Just Here for the Music".

On May 5, 2009, Abdul debuted her new song "I'm Just Here For The Music" on the Ryan Seacrest Radio KIIS-FM show. On May 8, 2009, the song was released to the US iTunes Store.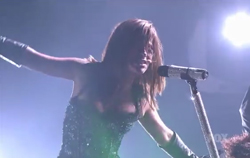 On May 6, 2009, Abdul took to the American Idol stage for the first time in the show's eight year run to perform the track. Before appearing that night she stated that "I wasn't sure if I was going to do it, because timing is of the essence. I put everything together Saturday, rehearsed on Sunday. I feel really good about it. There's a lot to see in less than three minutes."

Paula's live performance received positive reviews. The Daily Mail Online commented, "Paula Abdul is a brave woman" and "with expert choreographers, top-notch backing singers and billowing smoke in just the right places, she pulled the whole thing off brilliantly in a glittery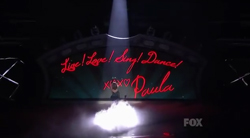 basque."

The song entered the Billboard Hot 100 twenty years, to the week, after "Forever Your Girl" was #1 on that chart and peaked at #63 on the U.S. Billboard Pop 100 chart and #87 on the U.S. Billboard Hot 100.

Although a music video was discussed to promote the song, the idea was eventually scrapped and "I'm Just Here for the Music" would be Abdul's only release with Filament Entertainment Group.