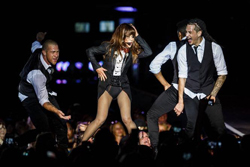 The Mixtape Festival is a major summer music festival that launched in 2012. The festivals are held at Hersheypark Stadium in Hershey, Pennsylvania each August and feature a number of icons and mainstream headliners.

In April 2016 it was announced that Paula Abdul would be joining
New Kids on the Block, O-Town, Dream, Boyz II Men and 98 Degrees
on stage at The 2016 Mixtape Festival on August 6.

The performance marks Paula's return to the concert stage – her first live concert performance in nearly 25 years.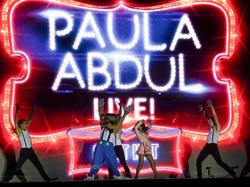 In recent years Paula has only performed short one-off sets for fans, including a rendition of "I'm Just Here for the Music" on American Idol in 2009, and a medley of her hits for Dancing with the Stars in 2012.

The complete 2016 lineup included:
Paula Abdul
New Kids on the Block
Boyz II Men
98 Degrees
O-Town
Ryan Cabrera
Dream
Synopsis

Paula Abdul's spectacular return to the stage began with a "larger than life" introduction to Paula in Skatsville. Next we see Paula on stage as she performed "Opposites Attract" with MC Skat Kat dancing on screen. At the end of the song MC Skat Kat joined Paula on stage. "Cold Hearted" started with in a lounge-style and then kicked the song into high-gear complete with stunning on-screen visuals and reptile-like dance moves.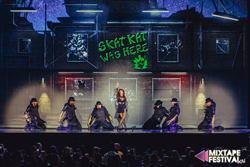 "(It's Just) The Way That You Love Me" was met with amazing light effects and a breakdown that closely resembled Outkast's "The Way You Move." Paula even walked the catwalk and interacted with her audience during the song. At the conclusion of the song, Paula left the stage as her dancers proceeded to talk off their shirts as the music switched to a more romantic tone.

Paula then reappeared on stage in a beautiful dress and performed "Rush, Rush" to cheers in the crowd. Next, Paula performed "Straight Up" with more amazing visuals and on-stage effects even recognizing her background as a Laker Girl and paying homage to her performance on Dancing with the Stars.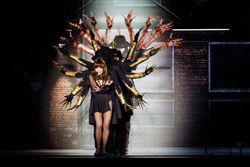 Paula's final performance for the night was "Forever Your Girl" which she dedicated to her father, Harry Abdul. At the end of the song Paula thanked the audience for a great night and announced her 2017 tour.

Following her performance, Paula was interviewed by Entertainment Tonight and hosted a "meet and greet" event with fans after the show.

Presented by Live Nation and Mixtape Festival. Directed by
Scotty Nguyen.