On January 17th 2015 it was announced that Paula Abdul entered negotiations to join "So You Think You Can Dance" as a judge. A week later on January 23rd an official announcement is made and Paula Abdul will be a judge during Season 12 of So You Think You Can Dance.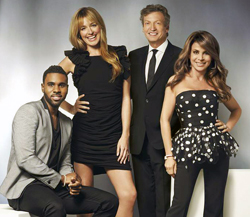 Paula Abdul joins singer/songwriter/dancer Jason Derulo and Nigel Lythgoe at the judges' table, alongside returning host Cat Deeley, for the 12th season. The season features a new twist in the competition: stage dancers vs. street dancers.

"With the new and exciting format comes a new and exciting panel of judges," said executive producer and judge Lythgoe. "I'm delighted that Paula Abdul and Jason Derulo will be joining me at the judges' table this season on "So You Think You Can Dance." Paula is an incredible artist and she brings the perfect combination of expertise and heart to the panel. Jason's insight, humor and creativity will add a new perspective to the panel that we haven't had before."

"I have dedicated a large part of my career as a choreographer to discovering and mentoring some of the most iconic artists and performers from all over the world," said Abdul. "So You Think You Can Dance has a long-standing history of launching brilliant careers for young choreographers and dancers in the industry. It's going to be a true honor and pleasure joining this panel with Jason and Nigel, and I'm looking forward to an exciting new season!"

"I am truly excited, and eagerly look forward to joining the cast of So You Think You Can Dance," added Derulo. "It is one of the most respected and longest-tenured shows on network television, and I hope to be a part of new growth and continued success."

Auditions for the new season were held in New York, NY (Saturday, Jan. 24); Dallas, TX (Saturday, Feb. 14); Detroit, MI; (Sunday, Feb. 22); Memphis, TN (Sunday, March 8); and Los Angeles, CA (Sunday, March 15).

The 12th Season of So You Think You Can Dance premiered on June 1st 2015 8pm on FOX.

Format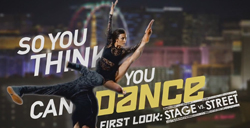 Season 12 featured a significant shift in format in that it was the first season where contestants were not selected based on their gender. Contestants were selected based on whether the competitor considered themselves a "Stage" dancer or a "Street" dancer. Stage styles included ballet, ballroom, contemporary, jazz, latin and tap, while the Street styles included freestyle, break dancing, hip-hop, and krump.

Previously, the Dancers were selected across all genres and were divided by gender, with ten men and ten women being selected for the Top Twenty. This new format allowed the judges to respond to the strong number of female street dancers, and resulted in the Top Twenty, being eleven female and nine male dancers.

Once the "Top 20" were selected the public voted on their favorite dancers and the three stage and three street dancers with fewest votes were in danger of elimination. The mediums through which the public could vote continued from the previous season's methods of online through the So You Think You Can Dance website on fox.com, the Fox Now app, and SMS. Voting via telephone was not available.

The judges selected one stage and one street dancer from the remaining four dancers to be eliminated from the competition. When ten dancers were left in the competition, dancers were then eliminated purely on the votes from the public.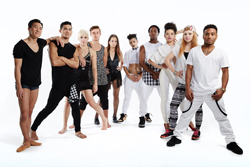 Season 12 saw the introduction of the ability for the audience to save one contestant from the stage and street teams from elimination, but only for the first four eliminations. When the Bottom 6 dancers were revealed during the live show, a five-minute period for Twitter voting was announced with one vote allowed for stage and for street per Twitter account. Once those contestants were saved, the judges were allowed to save one more dancer from each team for the first three eliminations; since the fourth was a double elimination, the Twitter vote was the only save; the judges had no say that week.

Once Top Ten were revealed, neither the audience nor judges were allowed to save any contestants.

Auditions and Callbacks

Open auditions for season 12 were held in five cities beginning on January 24, 2015. Lythgoe, Abdul and Derulo were the three judges for all the auditions.

In a change from previous years, the city auditions no longer had a "choreography round," where dancers whom the judges thought might not be able to handle someone else's choreography were taught a routine they then had to perform.

Callbacks were held in Las Vegas for season 12, a return to previous practice after season 11's were held in Los Angeles. A total of 219 dancers were given tickets at the five audition cities to the Las Vegas callbacks: 114 were selected for Team Stage, mentored by Travis Wall, and 105 were selected for Team Street, mentored by Stephen "tWitch" Boss. The first callback episode was scheduled for June 29, and the second callback episode, during which the Top 20 of 10 stage and 10 street dancers is revealed, aired July 6, 2015.

Season 12 Winner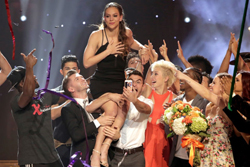 The stage conquered the street as "So You Think You Can Dance" wrapped its 12th season. Trained tap dancer Gaby Diaz won the $250,000 grand prize and the chance to dance with Jennifer Lopez in Las Vegas.

"I believe America absolutely got it right," judge Paula Abdul told Headlines & Global News exclusively after the show. "I think Gaby proved herself without a shadow of a doubt and she truly deserved to win."

Season 13: The Next Generation

The 13th series premiered on May 30, 2016, titled So You Think You Can Dance: The Next Generation. The season features young dancers between the ages of 8 and 13. After auditions, Dance Academy episodes will be used to select 10 finalists to be paired with a So You Think You Can Dance "All-Star", who will provide mentorship and participate as a partner in performances.

One finalist will be eliminated each week. 13-year-old dancer Maddie Ziegler joins the judging panel (after the auditions), together with continuing judges Abdul, Derulo and Lythgoe. Dance Academy episodes are set to feature choreographers Travis Wall, Warren Carlyle and Tabitha and Napoleon D'umo. The top prize remains $250,000. All-Stars are set to include the Season 12 winner, Gaby Diaz.